Leadership
The Leadership Council for a Healthy Monadnock (LCHM) is a group of community-minded individuals, who are committed to improving community health and wellness. The members of the LCHM, representing multiple sectors of the region, are responsible for establishing the vision and carrying out the mission of the Alliance. They advise both the Healthy Monadnock Alliance and the Greater Monadnock Public Health Network, which is part of the statewide public health network. The LCHM strives to: Empower people and groups to take greater responsibility for individual and population level health; Support the adoption and/or development of evidence-based strategies; Direct plans and actions at the population level; Promote quality of life; and Promote health equity.
Executive Committee Members
Mary Louise Alther
Marylouise Alther has spent the last 20 years working in the Monadnock region helping community members find meaning and healing through her work as Director of Volunteer Services at Cheshire Medical Center and Director of Bereavement Services at both Fletcher's Funeral Home and Hospice of the Monadnock Region. Marylouise is currently the Legislative Liaison and Family Education and Advocacy Coordinator at Monadnock Developmental Services. She also volunteers her time on the boards of many local non-profits and community coalitions. She has a Bachelor's Degree in Theology from Dunbarton College in Washington, D.C and a Masters of Education in Applied Psychology from Antioch University, New England. When she is not giving back to her community or playing percussion in a local band, you can find Marylouise at her home in Keene, gardening, baking, dancing, spending time with her husband Glenn and grandson Damian, or curled up with her two cats and rescue puppy, reading a good book.
Susan Ashworth
Susan Ashworth is Director of Community Relations at Home Healthcare, Hospice and Community Services. She also oversees the agency's nutrition programs for seniors and transportation programs. She has an MBA from Southern New Hampshire University. Susan has been on the Council for a Healthier Community since its inception.
Ellen Avery
Ellen Avery serves as the Executive Director of Community Volunteer Transportation Company (CVTC). Ellen has more 37 years of experience working and volunteering in the region in the areas of higher education, education administration, arts management, special event production, institutional advancement, and social service administration. She served as an incorporator and vice chair of the CVTC Board until 2010. Residing in Jaffrey Center, Ellen has served on the boards for the Jaffrey Center Village Improvement Society, the Jaffrey Historic District Commission, and the Park Theatre.
Roy Baldwin
Roy Baldwin is the Executive Director at Monadnock Christian Ministries, a Christian youth camp and conference center. Roy has over 25 years of experience facilitating and developing programs for youth and families, specifically those at high risk. He is a passionate leader and collaborative problem solver. He has his MA in Leadership and Liberal Studies from Duquesne University and is a proud member of the Jaffrey-Rindge Rotary Club. He has been married for 25 years and has 3 amazing kids.

Chris Coates
Chris Coates is the County Administrator for Cheshire County. Prior to joining Cheshire County, Chris served as the Director of Community Services at Monadnock Developmental Services, where he had served in a variety of roles since 1993. Chris has actively served the community for many years, including time spent as a Keene City Councilor, and Chairman of the Keene School Board. He presently serves on the Southwest Region Planning Commission board.
Beth Daniels
Beth Daniels is the Chief Operating Officer at Southwestern Community Services (SCS). She has worked in the field of social services for twenty years, has a Bachelor's Degree in Human Services, and has completed Leadership Monadnock. SCS provides a multitude of vital services, such as Fuel Assistance, WIC, Head Start, Senior Housing, and Emergency Shelter, among others, to the most vulnerable households throughout Cheshire and Sullivan Counties.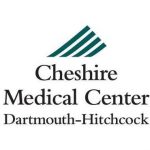 Tammy Dwyer
Tammy Dwyer is the Director of Community Engagement at the Center for Population Health at Cheshire Medical Center. She has over 25 years of leadership experience working in the areas of women's health, animal welfare, and human services. Tammy developed a strong sense of devotion to community through her many years of work in the nonprofit sector. She graduated from Vermont College, with a bachelor's degree in Liberal Arts. She is an award-winning filmmaker and believes in the power of story and its potential to change lives. Tammy lives in Keene with her husband Tad and rescue dogs, Max and Scout, and makes frequent visits to see their son Nick in Denver, Colorado.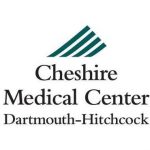 Shawn LaFrance
Shawn LaFrance, MPH began as the Vice President of Population Health at Cheshire Medical Center in March 2017. He has more than 20 years of experience in planning and implementing projects to address community health issues in the foundation, government and private sectors. Prior to joining CMC, Shawn spent almost 20 years at the Foundation for a Healthier Community. He completed the HRET Quality Improvement Leader Fellowship, is certified as an instructor for Respecting Choices Last Steps program, and is a certified mentor in the Education for Ministry program from University of the South. He received the 2014 Milham Leadership Award from Central New Hampshire VNA and Hospice and was awarded the 2011 Citizen of the Year by the NH Pediatric Society. Mr. LaFrance received his B.S. degree from the University of New Hampshire and a Master of Public Health and M.S. in Urban Planning from Columbia University.
Elizabeth LaRose
Elizabeth A. LaRose, APR joined the Monadnock United Way as president in November 2016. Prior to that, she was the director of marketing and communications for six years at Crotched Mountain Foundation, in Greenfield, NH—a multi-service nonprofit serving people with disabilities. Liz is an active member of her community, most recently serving as the 2016 president of the Public Relations Society of America Yankee Chapter. Liz is a 2011 graduate of Leadership New Hampshire and she holds an Accreditation in Public Relations (APR) from the Public Relations Society of America in New York. She received her bachelor of arts in communications from Rivier University in Nashua, NH.
LeeAnn Moore
LeeAnn Moore is the Philanthropy and Community Relations Associate at Monadnock Community Hospital in Peterborough, NH. She currently co-chairs the Be the Change Behavioral Health Task Force for the Eastern Monadnock Region and sits on many state and local committees including the Monadnock Area Transitional Shelter board, ConVal Substance Use Task Force, Impact Monadnock, and is the VP of the Peterborough Women's Club. With her degree in sociology and women's studies and her involvement in the Community Health Needs Planning, LeeAnn has a passion for helping the community in any way possible.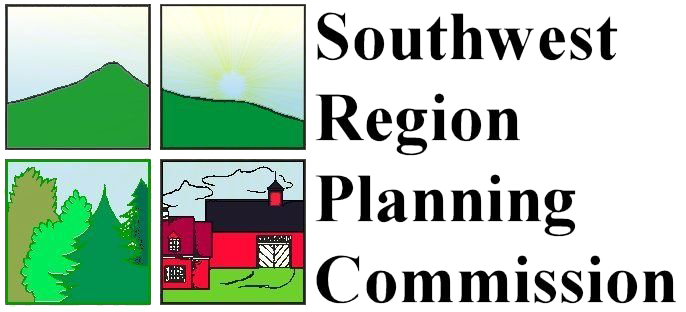 Tim Murphy
Tim Murphy serves as Executive Director of the Keene-based Southwest Region Planning Commission, where he has served since 1995. He has 35 years' experience as a regional planner. In his current position, Tim has worked to establish effective planning programs to benefit the towns of the Monadnock Region while conducting research and analyses to identify trends and conditions and working toward a desired future. Tim holds a master's degree in geography with a concentration in city and regional planning and a bachelor's degree in interdisciplinary studies focused in geography, environmental sciences, and sociology.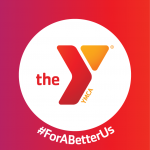 Dan Smith
Dan Smith is the Executive Director of the Keene Family YMCA. He has twenty-five years of experience in not-for-profits with 10 years at the YMCA. Dan lived for 8 years in the countries of Papua New Guinea and Fiji working with Habitat for Humanity International. He studied Theater Arts at Hartwick College in Oneonta, NY.
Phil Suter
Phil Suter is the President/CEO of the Greater Keene Chamber of Commerce, where he oversees a small staff and works with about 500 member organizations. The Keene Chamber works to promote its members, collaborate with stakeholders in the public, private, nonprofit, and education sectors, and to promote economic development in the Monadnock Region. Phil also provides management and marketing consulting for public, private, and nonprofit organizations through Riverside Consulting. He holds an MBA from the University of New Hampshire.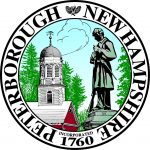 Ed Walker
Ed Walker is the Fire Chief/Emergency Management Director for the Town of Peterborough (NH), a position he has held since May of 2014. Prior to joining Peterborough, Ed served for six years as the Director of the Massachusetts Firefighting Academy and 23 years with the Weston (MA) Fire Department where he rose through the ranks to Fire Chief. Ed holds a BA in Psychology from the University of Maine, a BS in Fire and Safety Engineering Technology from the University of Cincinnati, and an MBA from Northeastern University. Ed is active in many community groups including the Rotary Club of Peterborough, Monadnock at Home, and the ConVal Substance Abuse Task Force. In 2016, Ed was named the New Hampshire Emergency Manager of the Year.
Phil Wyzik
Philip F. Wyzik, MA has served as the Chief Executive Officer at Monadnock Family Services since 2012. MFS serves the Monadnock Region by providing outpatient behavioral health counseling and prevention services for adults and seniors. Prior to joining MFS, Phil served as the president and CEO of The Mental Health Association of Connecticut. He received his Master of Arts in Counseling Psychology from Assumption College.